June 23, 2023
The writers and artists associated with the magazine Contemporáneos, published in Mexico City from 1928 to 1931, were called a "group without a group." Rather than adhering to specific doctrines or styles, they advocated individual expression and shared a desire to bring international, avant-garde ideas into Mexican culture. [1]
Several figures in the Contemporáneos circle—including Abraham Ángel, Julio Castellanos, Agustín Lazo, Salvador Novo, Manuel Rodríguez Lozano, and Xavier Villaurrutia—were openly gay or known to have been in same-sex relationships. Their cosmopolitanism, stance against creating art to serve nationalist agendas, and sexualities became the targets of criticism from other Mexican artists at the time. [2] Today, Los Contemporáneos can be appreciated as an alternative current of modernism that countered the dominant muralism movement, one through which art historian Joseph Shaikewitz has argued "they expressed otherness and asserted difference as a defining characteristic of the postrevolutionary nation." [3]
In celebration of Pride Month, browse documents by and about some of Los Contemporáneos available in the ICAA's digital archive. Including texts beyond the Contemporáneos magazine, this selection of records highlights the contributions of these less-recognized figures to arts and literature in Mexico during the 1920s and 1930s.
Exposición de pintura actual organizada por la revista Contemporáneos
This catalog presents the works exhibited by Abraham Ángel, Julio Castellanos, Carlos Mérida, Manuel Rodríguez Lozano, and Rufino Tamayo at a 1928 exhibition organized by the Contemporáneos magazine.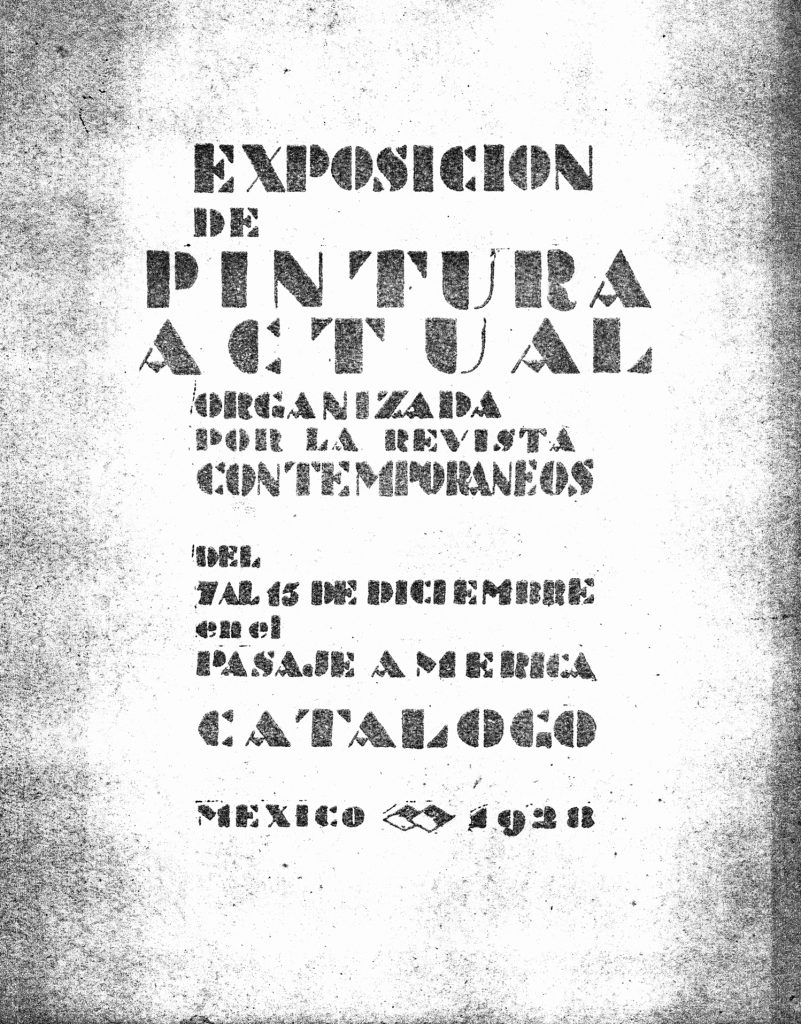 Manuel Rodríguez Lozano
In this interview with El Universal, the painter Manuel Rodríguez Lozano discusses the first group exhibition of Los Contemporáneos.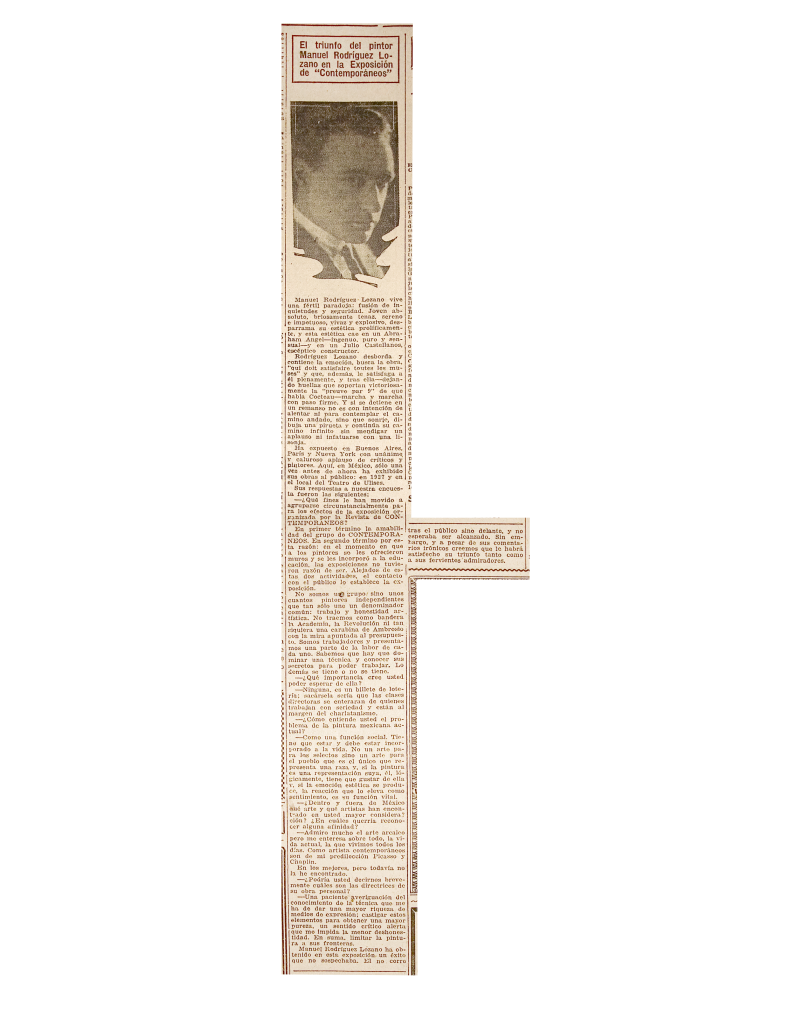 Salvador Novo
Salvador Novo was one of Mexico's first openly gay writers, as well as a poet, playwright, and translator.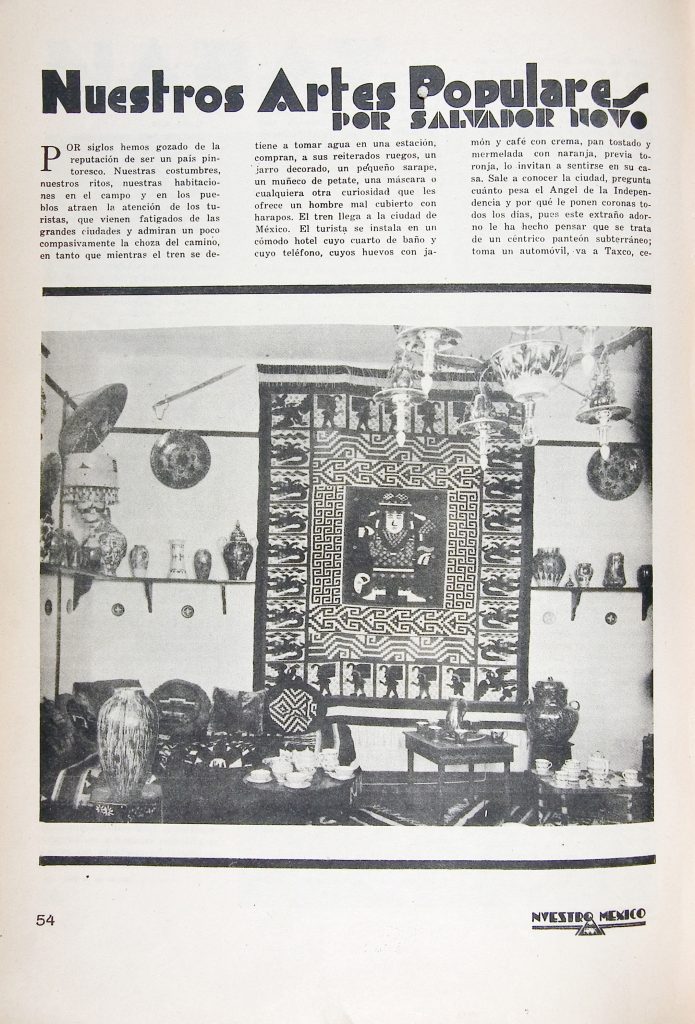 Xavier Villaurrutia
In this 1928 article in Ulises—a magazine co-founded by the poet and writer Xavier Villaurrutia and Novo—Villaurrutia conducts a retrospective of Mexican painting in the 1920s.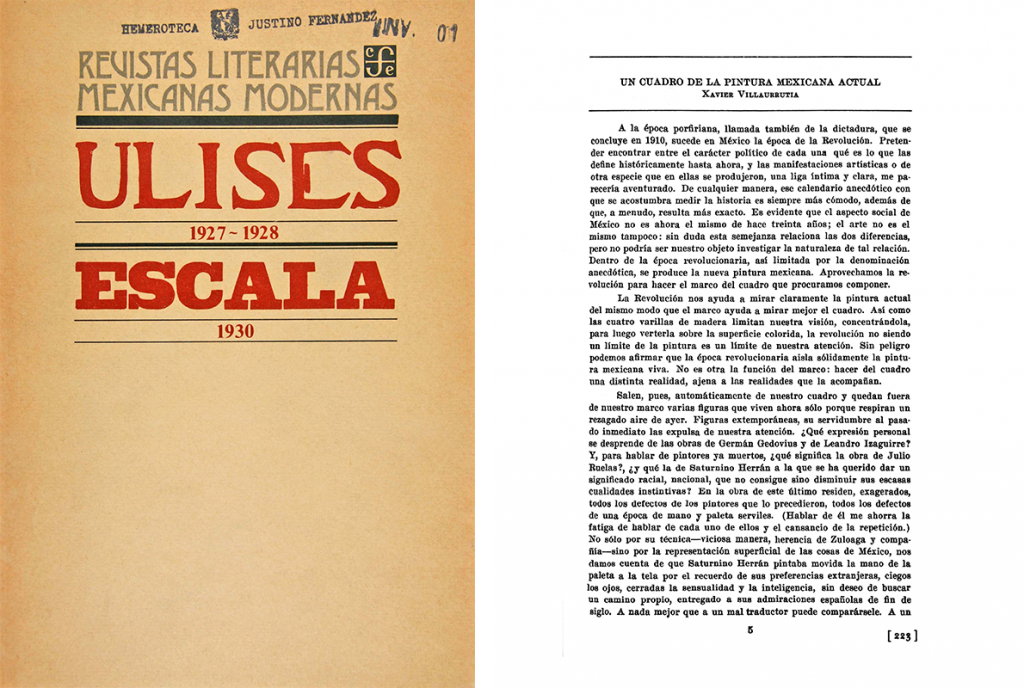 Agustín Lazo
Agustín Lazo was a painter and Villaurrutia's partner. Regarding Lazo's work, the Guatemalan art critic Luis Cardoza y Aragón once said, "Sus buenas obras son poemas. Sus poemas son buena pintura."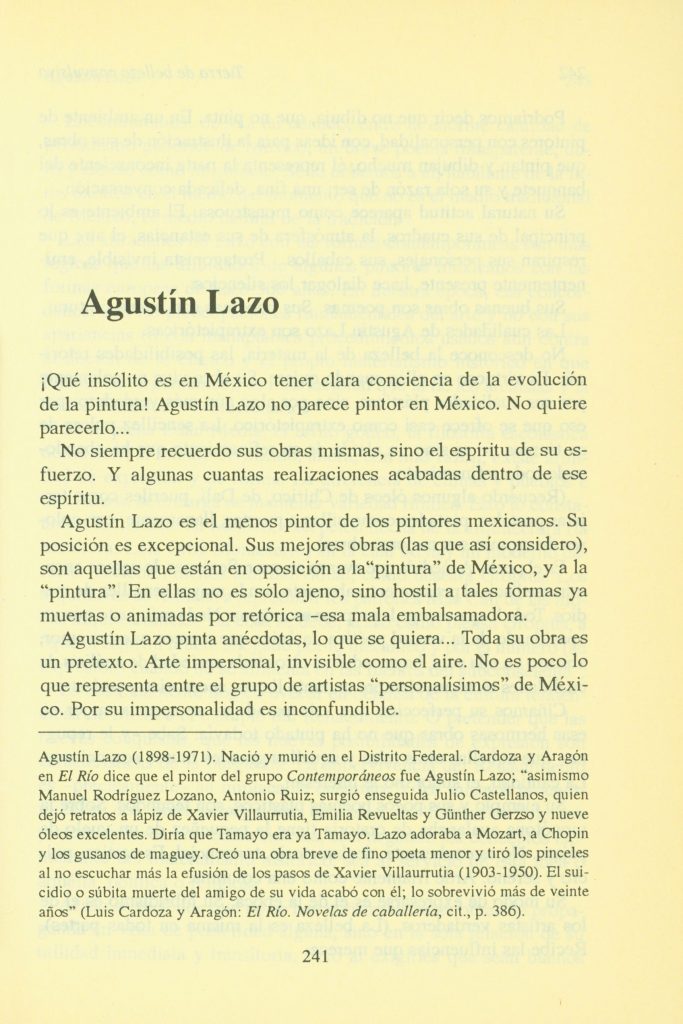 NOTES
1. To learn more about Los Contemporáneos, see Mark A. Castro, "Tales of the City: The Contemporáneos and Modern Mexican Art," in Paint the Revolution: Mexican Modernism, 1910-1950 (New Haven: Yale University Press, 2016), 311–19, https://www.academia.edu/31415160/Tales_of_the_City_The_Contempor%C3%A1neos_and_Modern_Mexican_Art.
2. See Castro, 317-318. Related records in the ICAA's Documents Project include Gabriel García Maroto, "La obra de Diego Rivera," 1928, ICAA Record ID: 780212; Diego Rivera, "Arte puro, puros maricones," 1934, ICAA Record ID: 822465; Jesús Guerrero Galván, "Uno de los otros. Uno de los nuestros," 1934, ICAA Record ID: 822748; and "Los rorros fachistas" (corrido) El Machete, 1924, ICAA Record ID: 764098.
3. Joseph S. Shaikewitz, "Mexican Modernism's Other: The Contemporáneos, Gender, and National Identity, 1920–1940" (2020), CUNY Academic Works, 4, https://academicworks.cuny.edu/hc_sas_etds/601.
Lillian Michel is the Digital Experience Specialist at the ICAA.